Pandemic Dismissal: Drawing the Line In Unclear Times

In today's blog post, we are looking at the BC Supreme Court decision of Verigen v Ensemble Travel Ltd, 2021 BCSC 1934. This decision provides an example of the types of issues employers can find with severance clauses in contracts and it also addresses an ongoing theme of employment dismissals during the pandemic.
Background
The employer carries on business as an international travel agency cooperative with an office in Toronto. The plaintiff was a sales manager and business development director in the tourism and hospitality industry for 30 years. In late 2018, she applied for a position with the employer as its business development director for Western Canada and she was offered the job on February 5, 2019. Attached to the email was a formal offer letter, which the plaintiff accepted. The plaintiff started work on February 18, 2019.
On March 25, 2020, the plaintiff was told that she was being laid off temporarily due to the pandemic. Ultimately, her employment was terminated on August 24, 2020, and she was paid two weeks' salary instead of notice under the Employment Standards Act.
This case was heard over one day as a summary trial. Under the Supreme Court Civil Rules parties can have a trial heard in a shorter fashion by tendering evidence through affidavits rather than witnesses testifying in open court. The process is useful to shorten proceedings and make them more efficient and economical.
The employment concerned an individual who lost their job in the travel industry, one that is obviously impacted by the pandemic. The employer did not allege just cause so the issues were straightforward, but we will address three of those issues: (1) did the employment contract limit reasonable notice to that available under the Employment Standards Act, (2) was the contract frustrated due to the pandemic, and (3) if not then what is the reasonable notice available for this individual.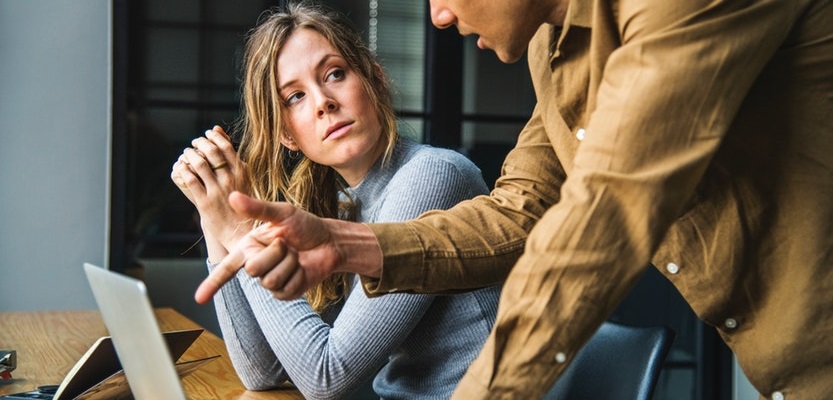 To learn more about reasonable notice see our post here. It is also addressed below.
To learn more about the frustration of contracts see our post here.
Contract Severance Clause
The employer argued that the plaintiff's case should be dismissed because the original offer of employment was made contingent on the employee accepting the terms contained in the employer's employee handbook. Milman J. summarizes the issue well:
[21]      ETL cites Meszaros v. Hendry, Swinton, McKenzie Insurance Services (Westshore) Inc., 2015 BCSC 1423, as an example of a case in which an employee was held to be bound by the terms contained in his former employer's policy manual, by virtue of the fact that the signed employment agreement expressly incorporated its terms by reference.
[22]      ETL adds that her agreement in that regard is further evidenced by a series of admissions that she made during her examination for discovery. In particular, she testified that she understood that she was bound by the terms set out in the handbook and that her employment contract therefore "could be terminated without notice by providing [her] with the requirements of the Employment Standards Act."
[23]      ETL offered Ms. Verigen employment by way of an email dated February 5, 2019. Attached to that email were various documents, including a formal offer letter. The letter stated, in the relevant part, as follows:
Confirmation of your start date and this offer is contingent upon the following:
…
Signature confirmation of Ensemble Travel Ltd. Employee Handbook and Proprietary Information and Inventions Agreement. As an Ensemble Travel Ltd employee, you are required to follow its rules and regulations. Therefore, you will be asked to acknowledge in writing that you have read Ensemble Travel Ltd. [sic]. The "Confidential or Proprietary Information Agreement" prohibits, among other things, the unauthorized use or disclosure of confidential or proprietary information of Ensemble Travel Ltd. To retain necessary flexibility in the administration of its policies and procedures, Ensemble Travel Ltd. reserves the right to change or revise its policies, procedures, and benefits at any time.
[24]      Also attached to the email were approximately 15 other documents, but not the handbook on which ETL now relies. On February 15, 2019, three days prior to Ms. Verigen's proposed start date, ETL sent her an additional 12 documents for her to review and sign, but again the handbook in issue was not among them.
[25]      Ms. Verigen began working for ETL on February 18, 2019. Approximately three months later, ETL provided her with a new document entitled "Employee Handbook" dated May 2019. On page 33 of that document, the following terms appear:
VII. LEAVING ENSEMBLE
TERMINATION OF EMPLOYMENT
ENSEMBLE may terminate the employment relationship, without cause, at any time, by providing the employee with notice or pay in lieu of notice, severance pay (if applicable), benefits continuation and any other entitlements under the Applicable Law.
If the Applicable Law provides for any entitlements not expressly set out herein, the employee will receive them. At no time will the employee receive less than his or her entitlements under the Applicable Law. The entitlements set out herein include all notice periods and payments to which the employee is entitled under all applicable laws, including under the Applicable Law and at common law, arising from the termination of the employee's employment without cause, subject only to the provisions of individual employment agreements.
[26]      The phrase "Applicable Law" was defined in the introduction to mean, in British Columbia, the ESA.
As the employer was trying to introduce new terms into the employment contract that was agreed to in the offer of employment, most employment lawyers in Canada would say that this change is not enforceable.
In most jurisdictions, employers cannot retroactively change an employment contract without providing employees with "consideration" – i.e., a contractual benefit for giving up their rights (such as extra salary, vacation, benefits, etc.). However, this position has been in a state of flux since the BC Court of Appeal's decision in Rosas v Toca, 2018 BCCA 191, which found that variation of an ongoing contract did not always require fresh consideration. Rosas has been cited by employer counsel frequently since being issued but with little success as in this case.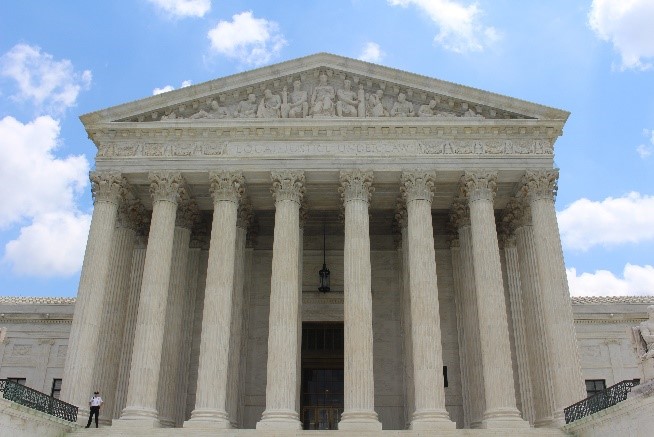 In our case here, the employer cited Rosas but it was not followed by Milman J. as follows:
[35]      ETL argues that the reasoning in Holland and Nowak should no longer be considered authoritative in light of the more recent decision of the Court of Appeal in Rosas v. Toca, 2018 BCCA 191. In that case, Bauman C.J., writing for the Court, held that in certain circumstances at least, an amending agreement may be enforced despite a lack of fresh consideration to support it.
[36]      I am not persuaded that anything said in Rosas undermines the authority of Holland and Nowak in this particular context, however. On the contrary, I am satisfied that the governing law continues to be as stated in those earlier cases, for the reasons provided, more recently still, by Verhoeven J. in Matijczak v. Homewood Health Inc., 2021 BCSC 1658, as follows:
[30]      While the law relating to the requirement for consideration in order to support amendments to an agreement may be in a state of flux, it appears that the law in BC continues to require consideration where an employer seeks to impose an amended employment agreement with significant modifications, detrimental to the employee: Singh v. Empire Life Insurance Co., 2002 BCCA 452 at para. 12. In Quach v. Mitrux Services Ltd. 2020 BCCA 25 at paras. 12-13, the Court of Appeal declined to interfere with the trial judge's reliance on Singh, in the context of an employment case, notwithstanding the court's decision in Rosas v. Toca, 2018 BCCA 191. In Ontario, see also Braiden v. La-Z-Boy Canada Ltd., 2008 ONCA 464 at para. 57.
[37]      Nor am I persuaded that Ms. Verigen's testimony on discovery can change that result. The issue properly turns on the legal effect of the parties' outward conduct, rather than Ms. Verigen's subjective belief about the resulting legal position.
[38]      In summary, I have concluded that the termination clause in the handbook that Ms. Verigen signed in May 2019 after having already commenced her employment, insofar as it can be interpreted to limit her claim on termination to the statutory minimums, was not binding on her for lack of fresh consideration to support it.
The trial courts consistently require employers to have fresh consideration to modify employment contracts and take away the rights of employees.
The Frustration of Employment Contract
We have addressed the legal test for frustration but there have been only a few decisions addressing the issue during the pandemic. Milman J. provides a very straightforward consideration of the issue and rejects the submission that a travel agency can consider its employment contract frustrated. If a travel agency cannot have their employment contracts frustrated, then it will be very challenging for most employers to make the case of frustration.
Milman J. reasons through this argument as follows:
[53]      ETL contends that Ms. Verigen's employment agreement was no longer binding on the parties by the time of her termination because it had been frustrated by the pandemic. In particular, ETL relies on the global collapse in consumer demand for travel and the associated loss of the market for the kind of work that she was hired to do. ETL also relies on the fact that Ms. Verigen's job description called for her to spend "up to 50%" of her time travelling herself, something that, at least at times during the pandemic, she was precluded from doing due to public health orders.
[54]      In addition, ETL has adduced evidence suggesting that, with no retained earnings, its survival was in question in 2020. It says that the kind of work that Ms. Verigen was hired to do will not be available again for some time to come. Nevertheless, with the cost-saving measures it has taken, it now expects to survive the pandemic.
…
[56]      Ms. Verigen responds that the evidence before the Court, in this case, does not justify a finding that her employment agreement was frustrated. She relies on other authority holding that where performance under a contract has merely become more onerous, expensive or less remunerative, the test for frustration has not been met (see, for example, Smith v. Tamblyn (Alberta) Ltd., (1979) A.J. No. 594 (T.D.), at para. 14).
[57]      Ms. Verigen argues that there can have been no frustration here because performance by ETL has not been rendered impossible by the pandemic, citing a number of arbitral and administrative rulings made under s. 65(1)(d) of the ESA (see, for example, Labyrinth Lumber Ltd. (Re), [2000] B.C.E.S.T.D. No. 41). That provision stipulates that an employer's obligation to provide pay in lieu of notice imposed under s. 63 does not apply to an employee who was, "employed under an employment contract that is impossible to perform due to an unforeseeable event or circumstance …"
[58]      I agree with ETL that it is the common law test for frustration (rather than the statutory test under s. 65(1)(d) of the ESA) that applies in this context. The leading authorities setting out that test were conveniently summarised by Warren J. in Wilkie v. Jeong, 2017 BCSC 2131, as follows:
[15]      The purpose of the doctrine of frustration is to relieve a contracting party from its bargain by bringing the contract to an end. The doctrine applies "when a situation has arisen for which the parties made no provision in the contract and performance of the contract becomes 'a thing radically different from that which was undertaken by the contract'":  Naylor Group Inc. v. Ellis-Don Construction Ltd., 2001 SCC 58 at para. 53, quoting Peter Kiewit Sons' Co. v. Eakins Construction Ltd., 1960 CanLII 37 (SCC), [1960] S.C.R. 361, per Judson J., at 368, in turn quoting Davis Contractors Ltd. v. Fareham Urban District Council, [1956] A.C. 696H.L. (Eng.), at 729.
[16]      In KBK No. 138 Ventures Ltd. v. Canada Safeway Limited, 2000 BCCA 295 at para. 13, Justice Braidwood for the Court referred to the test for frustration as the "radical change in the obligation" test articulated by the House of Lords in Davis Contractors where Lord Radcliffe stated at 728–29:
So perhaps it would be simpler to say at the outset that frustration occurs whenever the law recognizes that without the fault of either party a contractual obligation has become incapable of being performed because the circumstances in which performance is called for would render it a thing radically different from that which was undertaken by the contract. Non haec in foedera veni. It was not this that I promised to do.

There is, however, no uncertainty as to the materials upon which the court must proceed. "The data for decision are, on the one hand, the terms and construction of the contract, read in the light of the then existing circumstances, and on the other hand the events which have occurred" … In the nature of things there is often no room for any elaborate inquiry. The court must act upon a general impression of what its rule requires. It is for that reason that special importance is necessarily attached to the occurrence of any unexpected event that, as it were, changes the face of things. But, even so, it is not hardship or inconvenience or material loss itself which calls the principle of frustration into play. There must be as well such a change in the significance of the obligation that the thing undertaken would, if performed, be a different thing from that contracted for.
[17]      In KBK, at para. 14, Braidwood J.A. also expressly approved of Justice Sigurdson's summary of the test for frustration in Folia v. Trelinski (1997), 14 R.P.R. (3d) 5 (B.C.S.C.) at para. 18:
In order to find that the contract at issue has been frustrated the following criteria would have to be satisfied. The event in question must have occurred after the formation of the contract and cannot be self-induced. The contract must, as a result, be totally different from what the parties had intended. This difference must take into account the distinction between complete fruitlessness and mere inconvenience. The disruption must be permanent, not temporary or transient. The change must totally affect the nature, meaning, purpose, effect and consequences of the contract so far as concerns either or both parties. Finally, the act or event that brought about such radical change must not have been foreseeable.
[59]      The issue in Wilkie was whether the imposition of additional purchase tax on a prospective purchaser of real property frustrated the contract of purchase and sale. In answering that question in the negative, Warren J. canvassed various authorities holding that a purchaser's inability to perform due to a lack of adequate funds will not generally justify a finding of frustration. She summarised the relevant principles as follows:
[38]      That a lack of money to perform does not, generally, give rise to frustration is not surprising because, as noted, frustration arises from a supervening event that results in performance becoming a thing radically different from that which was undertaken. While a lack of money affects a party's ability to perform an obligation, it does not normally alter the nature or purpose of the obligation itself.
[60]      So too here, the collapse in the travel market goes to ETL's "ability to perform", rather than "the nature of the obligation itself." This case is unlike the CRT decisions relied upon by ETL, where the very subject matter of the contract had been lost due to discrete, pandemic-related events. Although much of the consumer demand driving the business on which ETL and its members depend has abated, at least for the time being, not all of it has, and then not permanently. Moreover, although ETL chose to terminate a large part of its workforce in the summer of 2020, at least some positions have been preserved and a recently-opened vacancy has been filled. ETL chose to relinquish Ms. Verigen's branch of the business with a view to cutting operating costs so that it could better weather an ongoing storm. The fact that the pandemic had admittedly not brought about the frustration of the contract as of July 2020 makes it implausible for ETL to maintain that the contract had become frustrated only a few weeks later.
[61]      For those reasons, I have concluded that Ms. Verigen's employment contract was not frustrated by the pandemic and that she is therefore entitled to damages for wrongful dismissal.
If the economic collapse of the tourism industry due to the pandemic is not enough to constitute frustration but merely harder to do, then it will be a challenging case for most employers to use the pandemic as a reason to claim frustration.
Reasonable Notice Calculation
The law on reasonable notice is well known and summarized in this decision by Milman J. as follows:
[62]      What remains to be determined is the quantum of Ms. Verigen's damages. The purpose of a damages award in this context is to compensate her for the loss of her expectation interest in her contract of employment or, in other words, to compensate Ms. Verigen for the loss of income she would have earned during a reasonable period of notice, had ETL discharged its implied promise to give her such notice: Sifton v. Wheaton Pontiac Buick GMC (Nanaimo) Ltd., 2010 BCCA 541, at para. 42.
[63]      In Ostrow v. Abacus Management Corporation Mergers and Acquisitions, 2014 BCSC 938, Watchuk J. summarised the principles to be applied in assessing damages reflecting a reasonable period of notice, as follows:
[35]      The general principles governing the assessment of reasonable notice are well established. The purpose of reasonable notice is to provide the employee with a fair opportunity to obtain similar or comparable re-employment (Bishop v. Carleton Co-Operative Ltd., 1996 CanLII 4867 (NB CA), [1996] N.B.J. No. 171 (C.A.), at para. 10).
[36]      In Bardal v. Globe and Mail Ltd. (1960), 1960 CanLII 294 (ON SC), 24 D.L.R. (2d) 140 (Ont. H.C.) [Bardal], at p. 145, the factors to be considered when determining reasonable notice were described in the following oft-cited paragraph:
There can be no catalogue laid down as to what is reasonable notice in particular classes of cases. The reasonableness of the notice must be decided with reference to each particular case, having regard to the character of the employment, the length of service of the servant, the age of the servant and the availability of similar employment, having regard to the experience, training and qualifications of the servant.
This passage was quoted with approval by the Supreme Court of Canada in Machtinger v. HOJ Industries, 1992 CanLII 102 (SCC), [1992] 1 S.C.R. 986, at pp. 998-999.
[37]      The British Columbia Court of Appeal adopted the Bardal approach in Ansari v. British Columbia Hydro and Power Authority (1986), 1986 CanLII 1023 (BC SC), 2 B.C.L.R. (2d) 33 [Ansari], which is the leading case in this province. In Ansari, Chief Justice McEachern stated on p. 43:
At the end of the day, the question really comes down to what is objectively reasonable in the variable circumstances of each case, but I repeat that the most important factors are the responsibility of the employment function, age, length of service and the availability of equivalent alternative employment, but not necessarily in that order.
In restating this general rule I am not overlooking the importance of the experience, training and qualifications of the employee but I think these qualities are significant mainly in considering the importance of the employment function and in the context of alternative employment.
[38]      The Bardal factors are not exhaustive, and no single factor is determinative (Wallace v. United Grain Growers Ltd. (c.o.b. Public Press), 1997 CanLII 332 (SCC), [1997] 3 S.C.R. 701 at para. 82 [Wallace]). When assessing these factors the court must not apply a formulaic approach, but must assess the relevant factors on a case-by-case basis, looking at recent precedents from the court to determine an appropriate range (Kerfoot v. Weyerhaeuser Co., 2013 BCCA 330 at para. 47 [Kerfoot]; and Wallace at para. 82). In Honda Canada Inc. v. Keays, 2008 SCC 39, the Supreme Court of Canada has made clear that, like all damages for breach of contract, in damages for wrongful dismissal, the court must look at the reasonable expectation of the parties at the time the contract was made (paras. 55-56).
[64]      Applying the Bardal factors to this case yields mixed results.
The plaintiff, in this case, had a tenure of employment for 13 months before she was terminated. While her title was managerial in nature, no one reported to her. The position did have some degree of specialization in the travel industry and the plaintiff cited the case of Moore v Instow Enterprises Ltd, 2021 BCSC 930, as evidence of a "senior salesperson" with specialization in selling tires for vehicles as evidence. However, the biggest factors appear to be the state of the industry when she was let go and her age – described by the judge as follows:
[67]      On the other hand, Ms. Verigen was left to find new work relatively late in life and in the midst of an employment market devastated in an unprecedented way by the effects of the pandemic, particularly in the travel sector where she has made her career. As a result, she has been unable to find work since losing her job over a year ago, despite what is acknowledged to have been a diligent and wide-ranging effort on her part to find work. It has been held that, while not determinative, the length of a plaintiff's period of unemployment can be instructive in assessing how available alternate employment actually is: Matusiak v. IBM Canada Ltd., 2012 BCSC 1784, at para. 36.
Ultimately, the judge found that five months' reasonable notice was appropriate in this case. As the judge found the plaintiff's date of dismissal was on August 24, 2020, after the plaintiff had received the Canada Emergency Response Benefit, there was no deduction to the awareness of wages.
Summary
The essential things to take away from this decision are:
Despite the decision in Rosas, employers must still ensure that they provide provable consideration to employees to change the terms of their employment.
Frustration of employment remains very challenging to prove for economic reasons and is a highly unlikely defence.
Labour markets impacted by the pandemic are a reason for courts to provide larger than an average reasonable notice in industries hit hard by the pandemic.
Seek Legal Advice
If you are an employee or employer dealing with dismissals from employment, then we encourage you to speak to one of our lawyers regarding wrongful dismissal and other potential employment law claims. Contact us and we can help you evaluate whether there is a viable claim.
We know employment law!
https://www.hom-law.com/wp-content/uploads/human-rights-justice-feature.jpg
476
850
James S. Hutchison
https://www.hom-law.com/wp-content/uploads/hom-law-logo.png
James S. Hutchison
2021-10-08 13:38:45
2023-08-17 15:15:49
Pandemic Dismissal: Drawing the Line In Unclear Times