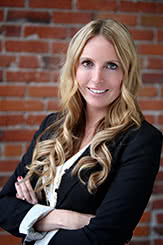 Misty is a native Vancouver Islander and having grown up in Courtenay, Misty feels fortunate to have the opportunity to practice law in a community she calls home.
Misty is a personal injury lawyer and practices primarily in the following areas:
After completing three years towards a Bachelor of Arts, Misty graduated from the University of Victoria with an LL.B. in June 2001. During law school, Misty was the Director of the University's Legal Information Clinic and successfully completed a clinical term at the Law Centre, focusing on Family Law.
Following graduation from law school, Misty articled at Crease Herman & Company, where she gained experience in both barrister's and solicitor's work.