Immigration Law
&

Citizenship Requirements
The immigration law lawyers at Hutchison Oss-Cech Marlatt offer comprehensive immigration, visa applications, and citizenship services for individuals, families, and businesses.  Whether you are seeking to come to Canada to study, work, reunite with family, are dealing with inadmissibility issues, or are wishing to hire a foreign worker, we are here to assist you to deal with the intricate Canadian immigration system.
Determine Your Residency Type
There are several different scenarios that would permit you to visit or reside in Canada, each with its own very specific set of immigration requirements and application forms.
Are you just visiting Canada?
Do you want to study in Canada?
Do you want to work in Canada?
Are you a business that wants to hire foreign workers?
Are you looking to permanently move to Canada?
Do you qualify for express entry?
Do you qualify for a family sponsorship?
Visit, Study, or Work Residency
If you're looking to visit Canada for a particular duration and plan to return to your home country, the process is much simpler. You still require a 'Visa' to enter the country whether you're a tourist, are spending time as an employee, or as a full-time student. All temporary residencies require a Temporary Resident Visa in order to enter the country.
Visit Canada
As a foreign national planning on travelling to Canada for up to 6 months, you may be able to travel to Canada with your passport alone. If not, you'll need to obtain either an Electronic Travel Authorization (eTA) or visitor visa.
Apply here to visit Canada.
Visitors required to obtain a visitor visa, (also called a temporary resident visa) are able to visit Canada as a tourist, visit friends and family, or attend business meetings, conferences, or trade shows. To obtain a visitor visa, you must satisfy a number of criteria and clearly demonstrate the intention for your travels.
Our lawyers can assist with preparing your foreign student application or dealing with previous refusals.
Study in Canada
If you plan on studying in Canada as an international student, you must first apply and be accepted into a Designated Learning Institution (DLI). Once you have received your acceptance letter you must apply for a Canadian study permit and satisfy a number of financial and other criteria.  If your study permit is approved, you will automatically be issued either an Electronic Travel Authorization (eTA) or a visitor visa to travel to and enter Canada.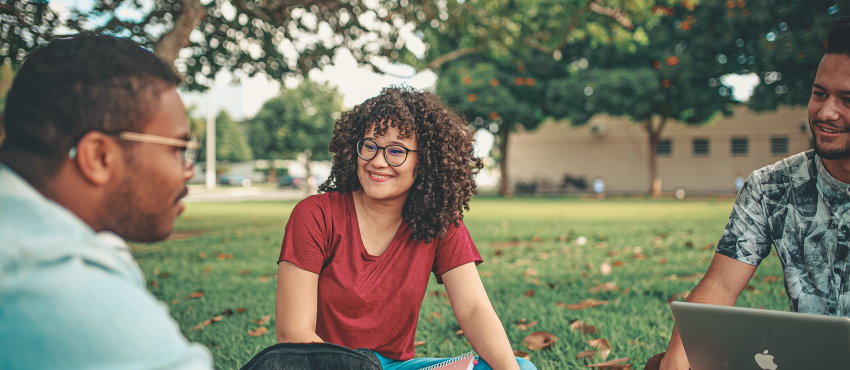 With a study permit, you may be eligible to work alongside your studies under certain conditions. You may also extend your study permit, change a condition, bring your family to Canada with you while you study, have your spouse/common-law partner apply for an Open Work Permit, or apply for the Post-Graduation Work Permit Program once you finish your studies.
Our lawyers can assist with preparing your original application for a study permit or assist with your immigration options once you finish your studies.
Work in Canada
Foreign workers wishing to work in Canada may need a work permit based on the type of work they will be doing. There are two broad categories under which work permits are issued. The first category is issued under the Temporary Foreign Worker Program (TFWP), which requires the employer to obtain a positive Labour Market Impact Assessment (LMIA) to hire a foreign worker.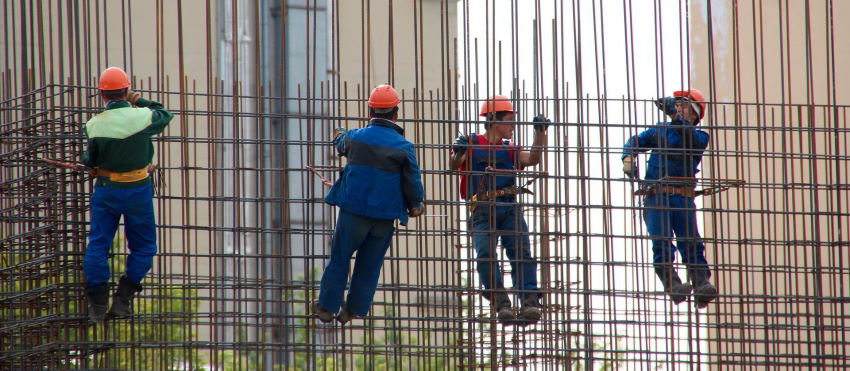 If an LMIA is required, the Canadian employer must apply to Employment and Social Development Canada (ESDC). They must indicate and prove they are unable to hire a Canadian or a Permanent Resident despite extensive advertisement and recruiting efforts, and that they require a foreign worker to fill labour or skills shortages on a temporary basis. Once a positive LMIA is obtained by the employer and a job offer is made, the foreign worker may apply for a work permit.
The second category is issued under the International Mobility Program (IMP), for situations where an LMIA is not required to hire a foreign worker.
There are a number of programs and categories available that do not require an LMIA. A foreign worker may be eligible for an open work permit, or a closed work permit. They may be LMIA exempt based on their personal circumstances, country of citizenship, profession, education, experience, eligibility under trade agreements, and other specific factors.
Our immigration lawyers can assist foreign workers with determining their temporary immigration eligibility under various programs and assist with their Canadian work permit applications. We can also assist Canadian employers in preparing the LMIA application and provide assistance in fulfilling advertising, recruiting and compliance obligations.
Permanent Residence 
This situation is reserved for individuals seeking permanent residency and is fairly common for people who have already been in Canada for some time as either a worker or a student. Given that Permanent Residents qualify for significant benefits, this process is extensive and requires a more scrutinous application process.
Canada offers various programs to individuals who want to permanently reside in Canada. These programs include express entry, various provincial and industry programs, humanitarian applications, and programs for individuals undertaking cultural, artistic and athletic endeavours.
Express Entry
The Express Entry application process is for skilled immigrants wishing to permanently reside in Canada. If the candidate is eligible and accepted into Express Entry, they will receive an invitation to apply for permanent residence and have their application processed in 6 months or less.
Applying for permanent residence under the Express Entry category is divided into two stages. At the initial stage, candidates must create a profile and answer a series of questions. Candidates are ranked using a points-based system. The Comprehensive Ranking System (CRS) tool assesses and allocates a maximum of 1,200 points based on candidates' skills, education, language ability, work experience, personal profile, and other factors.
The second stage for applications under the Express Entry category is an invitation to apply for permanent residence. This invitation will be extended based on a candidates' score out of 1,200 and their ranking in the pool of applicants.
Our lawyers can assist in assessing your eligibility and standing in the pool of applicants, preparing your application, and gathering supporting documents.
Family Sponsorship
Sponsoring a spouse or family member for permanent residency is their path to citizenship. In this situation, the sponsor must meet some specific requirements in order to begin the process. Next, the status of the family relationship must be verified and confirmed – needing to be genuine and not committed for the sole purpose of immigration. Finally, the sponsored individual must also qualify for residency in Canada just like any permanent resident applicant.
The Family Sponsorship category allows Canadian citizens, permanent residents and people registered under the Canadian Indian Act who are 18 years old or older are able to bring their relatives living abroad to Canada as permanent residents. The Family Sponsorship category is composed of the following applications:
Canadian citizens and permanent residents are eligible to sponsor their spouses by either filing an inland or overseas spousal sponsorship application.  Spouses must provide documentation and other information that demonstrates the genuineness of the relationship.
Canadian citizens and permanent residents are also eligible to sponsor their common-law partners. They must demonstrate and provide documentation that they have been living together in a conjugal relationship in addition to proving the genuineness of the relationship.
Conjugal Partner Sponsorship
Canadian citizens and permanent residents are also eligible to sponsor their same-sex or opposite-sex partners where, due to circumstances beyond their control, they have been unable to live together and do not qualify as spouses or common-law partners. In addition to proving the genuineness of the relationship, they must provide extenuating reasons for being unable to marry or cohabit for 12 months.
Parent and Grandparent Sponsorship
Canadian citizens and permanent residents are also eligible to sponsor their parents or grandparents to become permanent residents of Canada. Sponsors must submit an interest form, and if invited to apply, must submit a sponsorship application and a permanent residence application.
Dependent Children Sponsorship
Canadian citizens and permanent residents are also eligible to sponsor their dependent children who are under 22 years old and do not have a spouse or common-law partner. Children over the age of 22 can still be qualified as dependent if they are unable to financially support themselves due to a mental or physical condition, or have depended on financial support from their parent before the age of 22.
Adopted Children Sponsorship
Canadian citizens can sponsor their adopted children under 18 if they meet the requirements of sponsorship and all intercountry adoption requirements are met.
Other Relatives Sponsorship
In certain circumstances, Canadian citizens can sponsor an orphaned brother, sister, nephew, niece or grandchild who is under the age of 18 and whose parents are deceased. Canadian citizens can also sponsor any other relative of any age as long as they don't have a close living relative that could sponsor instead (such as a spouse, partner, child, orphaned sibling, parent or grandparent) and do not have any other relative who is a citizen, permanent resident or registered Indian of Canada.
Immigration Can Take Years
As you can imagine after reading this article, the actual processes required are significantly more complicated than is summarized above. That's why our highly experienced Immigration Lawyers can sometimes save years off of your application process. It's not uncommon to hear of mistakes made during the application process that can void or reset the application period. This could cost you years in reapplication penalties.
Immigrating to Canada is a very time-consuming process, so we want to ensure that your experience is error-free and without delay.