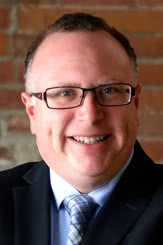 John grew up in Victoria, where he attended Glenlyon Norfolk School and Mt. Doug High School. Many days of his youth were well spent chasing trout in area lakes and rivers. After obtaining his Bachelor of Arts from the University of Victoria in 1993, he went on to work with local conservation groups like the Sierra Club of BC and the David Suzuki Foundation.
John attended UBC Law and graduated in 2010 after having had such great experiences as being a provincial court extern and also competing in the 2009 Gale Cup Moot held in Toronto.
Following graduation from law school, John articled with the office of the Attorney General where he had the privilege of assisting on the Polygamy Reference. John has also worked for Court Services Branch headquarters where he gained insight into the "behind the scenes" work done by the branch.
For the last five years, John worked at boutique family law firms in Vancouver before coming back to Victoria to work at Hutchison, Oss-Cech, and Marlatt. Over the years, John has helped clients obtain unsupervised parenting time, change the residence for children, increase and reduce child support payments, block applications on procedural grounds, successfully negotiate property settlements, and has argued spousal support for high income earners. John excels at technical arguments.
John works exclusively in family law and is currently accepting out of town clients. John practices at all three levels of court and provides the following services:
Trials
Appeals
2nd opinions.
Summary advice.
Variation hearings.
Relocation applications.
Drafting cohabitation agreements.
Independent Legal Advice on Cohabitation Agreements and Separation Agreements.
Chambers applications, including applications for interim support orders and interim parenting orders.
John and his wife spend their spare time teaching their four children to chase trout in the same lakes and rivers that John fished when he was young.